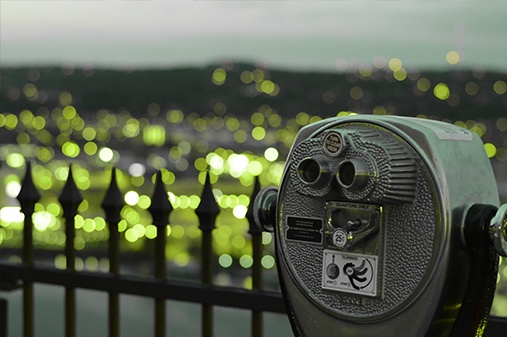 Disparate, decentralized and huge
Today, up to 35% of the workforce in most organizations is contingent (temps, consultants, SOW and others), but you might never know it. Most businesses lack visibility on their non-permanent workers. But if you don't see them, your organization could face serious financial consequences, including the hefty cost of employee misclassification.
EXECUTIVE SUMMARY
UNNECESSARILY EXPENSIVE
Lack of contingent worker visibility is costly. It leads to heightened expenses due to poor decision-making and forecasting. It often means paying above fair market rates for your temporary resources. Without visibility, you run the risk of misclassifying contingent workers and incurring the devastating financial consequences of IRS penalties, class action lawsuits, or both.
SEE YOUR WAY CLEAR
With the right tools, you can command a complete view of your contingent workforce. Consolidate details on all non-permanent positions in your organization and create a central job catalog. Next, communicate the positive effects of this central repository across your organization.
TAKE CONTROL
You can implement all the systems your organization needs to get a clearer view of your contingent workforce on your own. Or you can engage a Contingent Workforce Management Service Provider to deliver solutions created specifically for your organization.
---
Read The Full Story
Project leaders, hiring managers and department heads in multiple locations – facilities, offices, branches and divisions – throughout the state, the country or even the continent are all doing their own thing to meet rising demand, fill skills gaps and replace Boomers reaching the age of retirement.


Hiding in plain sight
The traditional view of contingent workers sees them as temporary workers hired through staffing vendors to fill short to medium-term gaps in the workforce: replacements for maternity leave, sick leave, seasonal hires to shore up capacity in peak periods, etc.
But when you start peeling back the layers and look beyond this traditional view, a very different image emerges. The contingent workforce is changing and, as a result, so must contingent worker accounting.
Today, the contingent workforce is made up of many faces and these faces are hiding in plain sight. They function inside your organization, or on the periphery, largely undetected by HR. These workers are your directly sourced temporary workers, interns, consultants, freelancers, SOW and contract workers, as well as Independent contractors.
You'll find them in IT, technology, engineering, health care, transportation, retail, and more. According to recent estimates, the contingent workforce can represent as much as 35% of the total workforce in most organizations. Meanwhile, organizations consistently underestimate the size of the contingent workforce among their ranks.
Poor contingent workforce visibility presents serious challenges for your organization
As the saying goes, you can't manage what you can't measure. So a lack of visibility of contingent workforce headcount and spend can translate into some significant challenges for an organization. To name just a few:
Poor decision-making –

Incorrect

information can lead to bad decisions

across multiple

areas

,

including workforce rationalization. Businesses

that

gain full visibility on their contingent workforce pay rates can generate significant saving

s

, often without reducing headcount.
Poor forecasting –

The cause of

last

-

minute

scrambles

to fill positions as demand fluctuates f

r

o

m

season to season

or

project to project.

This kind of poor

planning leads to costlier sourcing options

,

like staffing vendors

,

to fill urgent and unplanned needs.
Paying inconsistent rates – It's common to find organizations paying vastly different rates for

the same

category and level of resource from one department to another.
Paying above fair market rates –

Lack

of visibility leads to waste. Many organizations don't have a clear picture of fair market rates for a given category of worker. Better visibility on

your current

pay rates and the

fair

market

rates

for a given class of worker can lead to substantial savings.
Taking unnecessary risks – One of the most overlooked aspects of contingent workforce accounting is the lack of insight into the potential risks associated with various classes of contingent workers. This is particularly true of independent contractors. Greater visibility leads to better governance and compliance with federal, state and local regulations.
How to increase visibility into your contingent workforce
Lack of contingent workforce visibility can potentially represent millions of dollars in needless overpayments and hidden rogue spend, as well as potential liability for misclassification and co-employment challenges by the IRS and DOL.
Throw in the risk of class-action lawsuits by contingent workers themselves and it becomes clear that getting a handle on the full extent of your contingent workforce is a strategic and urgent undertaking.
Here are some steps you should consider:
Consolidate and centralize – Put information on all your contingent workers in one place, regardless of their type and source. Build a central repository that consolidates all the various types of non-permanent across your organization.
Catalog, classify and validate – Create a comprehensive job catalogue of all non-permanent positions in your organization. Understand the nature of the work they do for you. Make sure they are properly classified and, if they are independent contractors, verify that they actually qualify to be classified as such. Not everyone who claims to be an IC is eligible to work as an IC.
Document, educate, propagate – Success depends on managing change. Make sure your managers understand the value of centralizing the management of your contingent workforce. Demonstrate the positive impact on the business. Then roll out best practices across the various departments, divisions and locations.
How a Managed Services Program can help
To achieve all this, many organizations turn to a Contingent Workforce Managed Services Program, often referred to as an MSP. It used to be that MSP solutions were reserved for large enterprises, but now they are accessible to mid-sized organizations across a wide range of industries.
In addition, there are several intermediary solutions that enable you to gain better visibility and control over portions of your contingent workforce, including Independent contractors and directly sourced candidates.
Want a clearer view of your Contingent workforce? Need some help? Ask one of our contingent workforce consultants how HCMWorks can audit your contingent workforce and build a roadmap for greater visibility and control. Request a no-obligation discovery call to learn more.
Related content: