This new guide sheds light on best practices in independent contractor management to reduce costs, management, complexity and risks.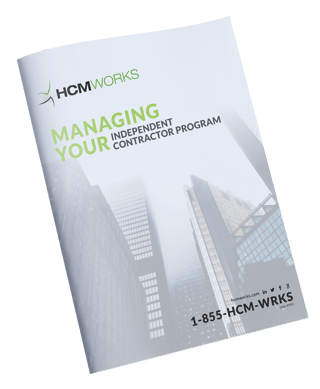 Independent contractors, freelancers and contract workers are a valuable source of high-quality talent. But managing dozens if not hundreds of IC contracts, invoices and more is a full time job for several of your people.
Learn how to simplify, streamline and reduce the complexity of managing your freelancers, consultants and contract workers. Plus, ensure that your relationships are properly classified.
In this guide, we examine:
Why independent contractors are vital to the survival and growth of your organization
Three steps you can take to mitigate or eliminate your risks and protect your organization
What an independent contractor payment program can do for you and how to choose the right solution to fit your needs
Download Managing Your Independent Contractor Program to learn more about how to get the most value out of your freelancers, consultants and contract workers, and avoid complexity and red tape.
Download your free guide today.